Let me help you reach your financial goals!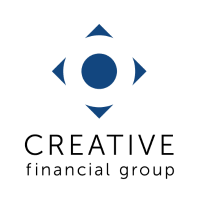 Preparing for the next step in life isn't always easy.
My combination of experience, professionalism and access to a wide variety of products and services can help you meet your financial goals, estate strategies and insurance needs.
Whether your goals include preparing for milestone life events like retirement or college, protecting your family's future or you're simply looking for life, disability income or long-term care insurance protection, I promise a new level of attention, insight and capability.
Knowledge is the key to a successful financial future.
My background, experience and commitment to providing you with the resources you need to make financial decisions can help make your financial future as successful as you need it to be.
I pride myself in getting to know each client so that I can understand their individual needs and what matters most to them. This helps me recommend products and strategies designed to meet their current, and more importantly, future needs.
I provide total financial needs analysis through a network of experienced professionals with detailed knowledge in: advisory services, retirement planning, estate strategies, employee benefit and retention services, business continuation strategies, and trust services.
I provide an analysis of your current financial situation and help you: identify financial goals and concerns, illustrate what is being done to reach your goals and deal with concerns, identify gaps, if present, and offer solutions to help fill them.
I help people protect the ones they love through a variety of financial products and solutions to meet their needs.
I offer a broad portfolio of individual insurance protection, asset accumulation strategies, and financial products and services for high net worth families, businesses, and institutions.
Along with a team of professionals, I offer guidance to my clients to help them reach their financial goals. I can provide comprehensive financial strategies and/or focus on one specific area of need.
I offer total financial needs analysis, including access to trust services, through a network of experienced professionals with detailed knowledge in:


Advisory services Retirement analysis and programs
Estate strategies
Employee benefit and retention services
Business continuation strategies


I offer an analysis of your current financial situation and help you:
Identify financial goals and concerns
Illustrate what is being done to reach your goals and deal with concerns
Identify gaps, if present, and offer solutions to help fill them.
I am prepared to assist clients with their financial plans and help them meet their long-term financial goals. I work closely with my clients and can also work with you. I will help you:


Define your personal financial goals
Develop a financial strategy that can help you achieve these goals
Suggest suitable products and solutions based on your own tolerance for risk and your time-frame
Implement your strategy with products and services that help meet your needs.


I am committed to building long-term relationships with my clients and helping them reach their goals is my number one priority. Drawing on my knowledge, experience, and world-class tools, I help build financial freedom for my clients.
My goal is to assist families and business owners building their financial freedom. I have the skills, knowledge and experience required to help meet my client's established goals. My personal goal is to become a lifetime resource for each and every client
My broad knowledge of financial products helps give my clients the confidence they need when working with a financial professional.
Due to federal regulations that apply to investment advisor representatives, I am not able to accept endorsements that pertain to my general character or investment services.


Living mutual has always been at the core of human existence, and it's guided MassMutual since its founding in 1851.
MassMutual is a leading mutual life insurance company that is run for the benefit of its members and participating policyholders.
MassMutual has a long history of financial strength and strong performance, and although dividends are not guaranteed, the company has paid dividends to eligible participating policyholders consistently since the 1860s.
With whole life insurance as its foundation, MassMutual provides products to help meet the financial needs of clients, such as life insurance, disability income insurance, long term care insurance, retirement/401(k) plan services, and annuities. In addition, the company's strong and growing network of financial professionals helps clients make good financial decisions for the long-term.


John Presta CRPC
Office: (610) 355-4199
Cell: (484) 431-7448
Financial Service Representative
A balance sheet summarizes your assets and liabilities and reveals your net worth.

How much can you afford to pay for a car?

Use this calculator to estimate the federal estate taxes that could be due on your estate after you die.

What will my net Social Security benefit be?