Let me help you reach your financial goals!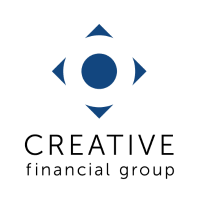 Welcome and thank you for visiting. My mission is to help individuals develop financial objectives, and achieve those objectives through various financial products and investment services that are designed to meet their present and future needs. I want to help you make informed decisions about issues that affect your financial well being so you can achieve financial freedom.
I hope you find this site informative and useful. Please take advantage of the many features my site offers such as online account access, calculators and the financial library of articles and terms. Feel free to contact me if you would like more about a particular product or service. I look forward to hearing from you.
John Presta CRPC
Office: (610) 355-4199
Cell: (484) 431-7448
Financial Service Representative
As new car prices skyrocket, these three trends could make 2019 a good year to buy a three-year-old vehicle.

As policyholders age, life insurance could help supplement retirement income, support a surviving spouse, and/or leave a legacy.

Wondering if you can still write off 50% of the cost of business meals? Find out what is and isn't deductible.

A flat 21% tax rate may seem like a good reason for a pass-through entity to convert to a C corporation, but there are other factors to consider.